I thought to myself, self, wouldn't it be great to steam audio from the internet in my iQ? Yes, self, that would be great. And I further thought, wouldn't it be cool to be able to watch Netflix in the iQ? And wouldn't it really be cool to be able to peruse iq-forums.com from the iQ and on a bigger screen than my Droid Razr? Hell yes that would be great!
I rooted my Razr and now use it as a wifi hot spot (without paying Verizon another $30 per month) and connect my Samsung Galaxy Tab 10.1 to the internet through the Razr. Now I can stream music, watch Netflix, check my email, browse websites, use Google Maps, play Angry Birds and do my Facebooking on a 10.1 inch screen!!!!!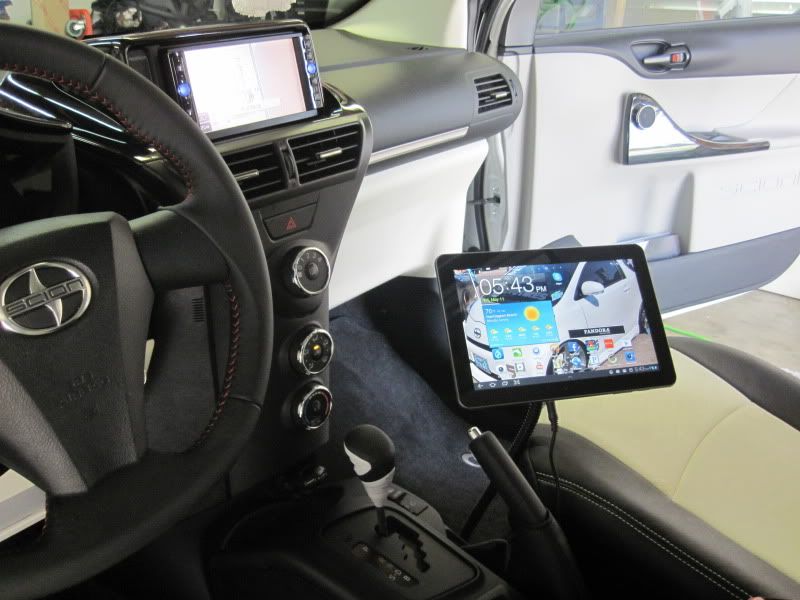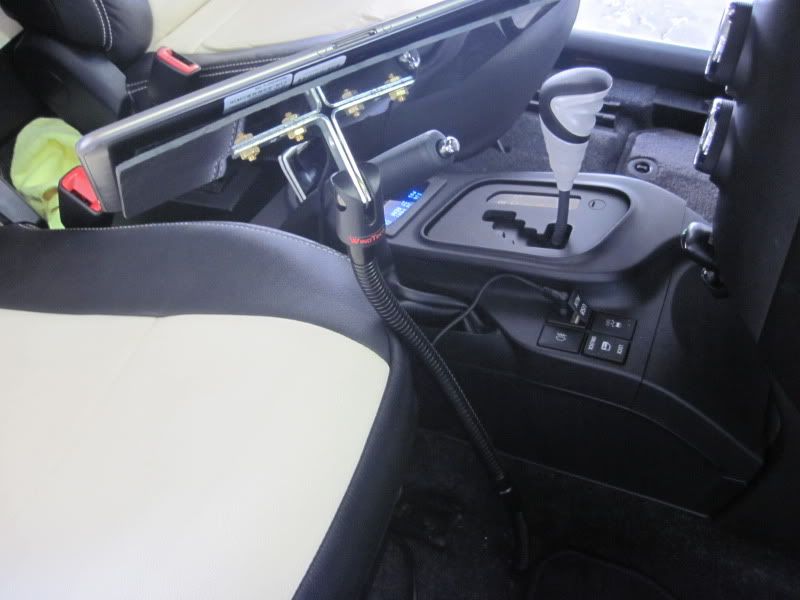 I made the stand out of two microphone goosenecks, and a base. I used a mic clip and modded it to allow me to make brackets to hold the backing plate I made out of some spare plastic sheet. I'll be painting all the parts black but I have a show in the morning and ran out of time. Easy to make. My wife can also use the Tab, it pivots towards her if she wants to access the internet while I'm driving.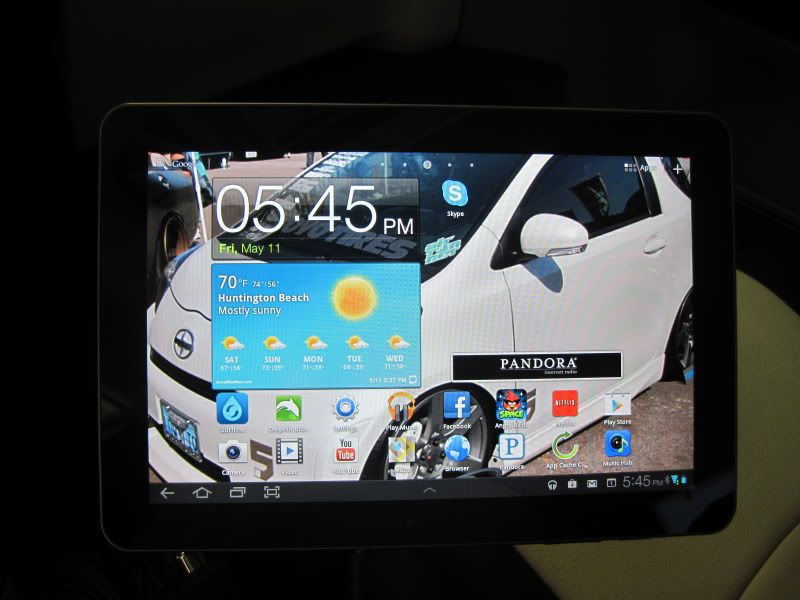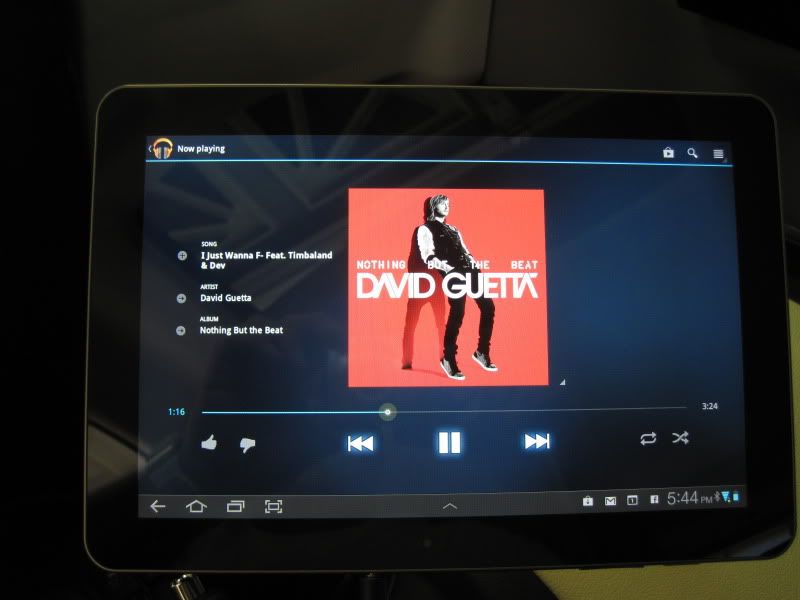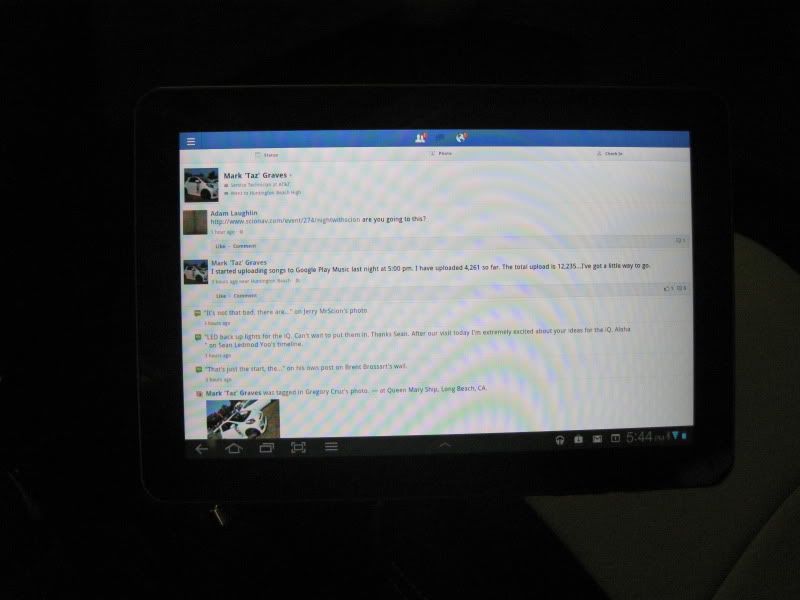 Now, I would never do any of those things while driving of course and you shouldn't either. But I can do it whenever I want while parked.
I have Pandora for streaming music and Google Play Music (still uploading close to 13,000 songs) and the 3.5 mm connection actually sounds better than the USB connected iPod.
Oh happy days!